Checkouts: Add Buy with PayPal button on product page and tipping function on checkout page
Tina Phan
on 2021-09-30
Add Buy with PayPal button on product page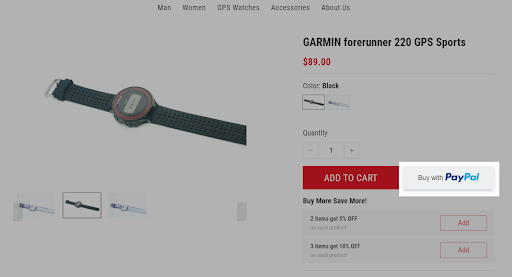 With Buy with PayPal button, customers can quickly make a purchase of the product they are viewing on your store. The checkout process can be simplified as customers can skip the cart page and complete their purchase with a single click.
To install the Buy with PayPal button on the product page, merchants go to Customize Theme >> Select Settings >> Product >> Click at Show dynamic checkout button.
Add Tipping function
With ShopBase's new built-in feature, merchants can now add options for customers to add a tip to their order payment when they check out. They can add the tip as a percentage of order subtotal or as a custom amount. Additionally, customers can add a custom tip upon their wish. This is a potential way for merchants to increase their revenue.